Hello! Hope everyone's iNSD weekend was fabulous and you stocked up on some great deals!
This week's theme is to scrap a layout about your high school or college graduation. Even if you don't have pictures, you can still scrap a wonderful layout about all of the facts you remember from the day. Remember to leave a comment with a link to your layout and you will be entered in a weekly drawing for a coupon from Memory Clips! Who doesn't want a coupon?!
Ghislaine did a wonderful job with the theme this month on her page using
Everyday Moments Grab Bag
:
Stacy made this beautiful page using
Everyday Moments Grab Bag
too and
Single Photo Vol. 1
template: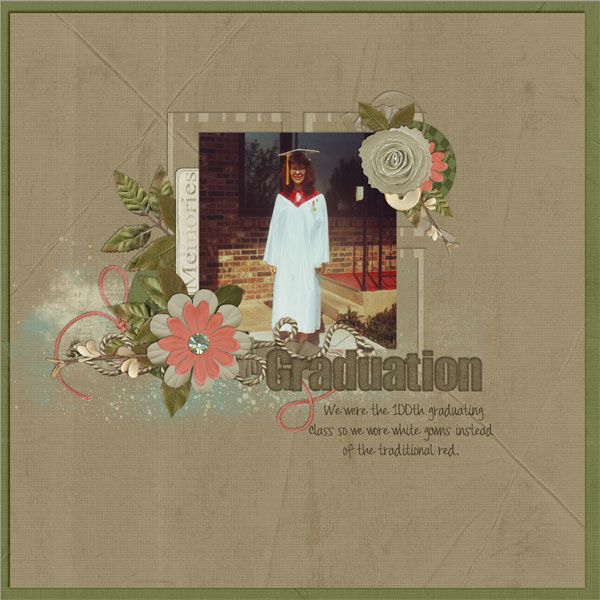 Don't these graduation pages make you want to go scrap yours? Please do and don't forget to comment with your link!
I know everyone stocked up on great deals this weekend, but we have one more to offer...Manic Monday! You can get Simply Spring kit today ONLY for $2.00 so don't delay in picking this up.
Also, don't forget about
Brownie Scraps
opening back up as a template only store with low prices EVERYDAY! Stop on by for a peek! Hope you have a fabulous Monday!