Did you love all the fun birth and birthday themes in March? It was so fun for me to talk to my mom about my own birth story and to share with my kids the story of their births as I scrapped them.
This month our themes will take us in a different direction...to the challenges we've faced in our life. This week's theme is to
scrap a layout of a challenge in your childhood
, either personal or family, and how it affected you and how you overcame it.
Here are a few layouts for inspiration.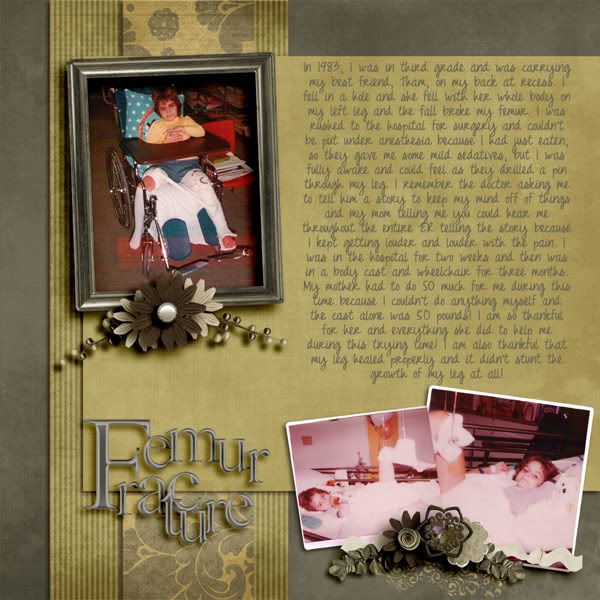 From Sharon
From Stacy
from Stefanie
All of these layouts were made with Ramona's new kit "
Remembering
" which you can find
here
at ScrapMatters.
If you would like to join in the fun read Ramona's
original blog post
to find out why we have the themes and then create your own layout using the prompt for this week. Post a comment to this blog post, by Thursday, with a link to your layout and you could win a gift certificate to Ramona's store!
And one last thing before I let you go...it's Manic Monday and that means that Ramona has something fabulous on sale for just $2.
Double Pager Vol 1
is on sale just for today...so go grab it...hurry!