Happy Monday! I usually dread Monday's, because I have to get back into the normal routine, but I had such a good weekend with the family, that I'm still in a good mood!
We've been having a theme every Monday to get you inspired to create your own wonderful layouts.
Today's theme is to think about your scrapping goals and your albums and pick YOUR OWN THEME for this week and scrap it during iNSD. Use this week to fill in any gaps you may have! I used this week to do a layout of my middle son's surgery from 2009. I used
Bandaid Brigade
for this page: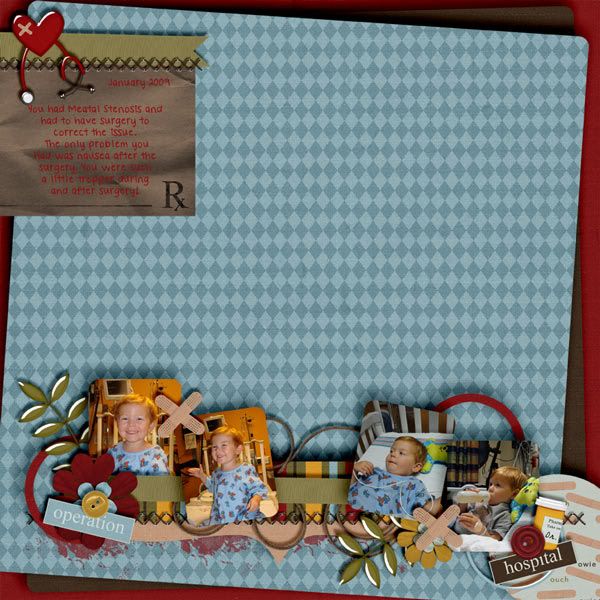 You can be entered in a drawing for a coupon from Memory Clips if you share a link to a layout you create this week in the comments below! Just make sure to leave your comment by Thursday for a chance to win! We are looking forward to seeing what you create!!