Wow! Is it really Wednesday already? This summer is flying by and I haven't really accomplished much on my to-do list. Oh well, we're having fun and that's what counts, right??
I think I say this every week...but this new kit coming out Friday at ScrapMatters is seriously one of my favorite kits! It's a collab between Ramona and Angie of Down This Road Designs...
Just look at all the fun stuff in there!! Come back Friday for the full reveal!!!
Ramona also has a new template set ready to go for Friday at Brownie Scrap, it's full of photo goodness: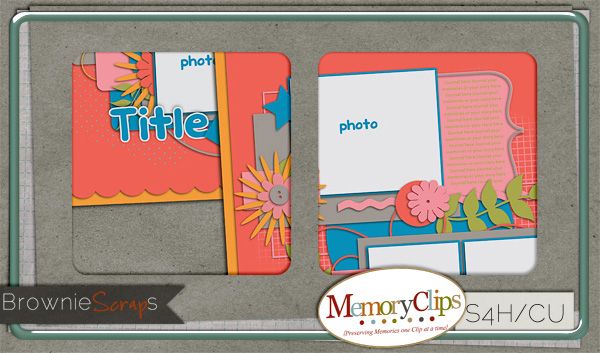 You can enter to win one of these by leaving a comment, sharing this with your FB friends or tweeting about it. Leave your links and comments by Thursday evening and we'll pick a winner on Friday!
I just can't help but mention, Ramona has something fun coming up at Brownie Scraps starting on July 1st. Just click the ad to get more details or to reserve your spot at the workshop.
And here is the freebie I cooked up for you with Ramona's new kit from last week,
They Call Me Daddy
.
You can download the cluster frame
here
.
I guess that's enough for today! Hope to see you back here tomorrow for Thursday's template spotlight!